Volunteer for The FLOW!
Our Free Library on Wheels has launched! We now need volunteers to join us at various after school programs to share these books with local children. Grab your friends and volunteer to encourage a child's reading life and probably even make their day!  Just a few hours of your time will make a huge difference.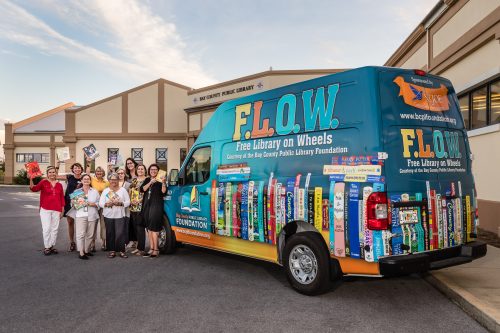 Click this link to sign up for a FLOW event.  Thank you so much for your willingness to help spread the gift of reading in our community!
Sign Up Genius link – Volunteer for FLOW Events
The FLOW is a project of the Bay County Public Library Foundation and sponsored by the St. Joe Community Foundation. FLOW is traveling throughout Bay County offering FREE books to the community – especially to children!